August 12, 2011 - Madelaine "Maddie" D. Boyd '12, a Computer Science concentrator in the Harvard School of Engineering and Applied Sciences (SEAS), was among 20 female undergraduates from across the globe awarded a 2011 Facebook Grace Hopper Women in Computing Scholarship.
Boyd and her fellow winners will receive an all expenses paid trip to attend the Grace Hopper Celebration of Women in Computing Conference in Portland, Oregon on November 9-12, 2011.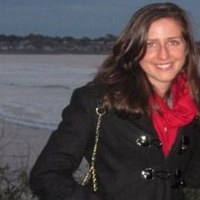 The scholarship winners will also have an opportunity to visit Facebook headquarters in Palo Alto, California.
In addition to her work in computer science, Boyd has earned a language citation in Mandarin Chinese.
The Rye, New York native spent a semester abroad at the Chinese University of Hong Kong and the summer prior to her junior year working as an Software Engineering intern at the social gaming company Zynga. Most recently, she was an Associate Product Manager Intern at Google in Mountain View.
Boyd is involved in numerous student groups, including the Harvard Model Congress, and is active in peer tutoring. As a member of the Crimson Key Society, she leads historical campus tours.
Outside of her busy collegiate life, Boyd enjoys running, reading fashion blogs, and watching Pixar movies.
###
About The Grace Hopper Celebration of Women in Computing
The Grace Hopper Celebration of Women in Computing is a series of conferences designed to bring the research and career interests of women in computing to the forefront.
Presenters are leaders in their respective fields, representing industrial, academic and government communities. Leading researchers present their current work, while special sessions focus on the role of women in today's technology fields, including computer science, information technology, research and engineering.
Past Grace Hopper Celebrations have resulted in collaborative proposals, networking, mentoring, and increased visibility for the contributions of women in computing.
Topics: Diversity / Inclusion, Computer Science
Cutting-edge science delivered direct to your inbox.
Join the Harvard SEAS mailing list.