More than one third of China's 1.3 billion people make a living as farmers; many live and work in the same rural villages their families have called home for generations. But the pressures of urbanization and the rise of factory farming threaten to drive many of China's farmers out of business.  
LaoTu, a non-governmental organization (NGO) that was recently established in China, seeks to provide a streamlined distribution channel for rural farmers. With the help of volunteers from the John A. Paulson School of Engineering and Applied Sciences student club Developers for Development (D4D), this new NGO is establishing an e-commerce platform to connect rural farmers with the urban customers who comprise China's growing middle class.
Five Harvard students spent two weeks living and working in Shenzen, a city in the southeastern part of the country dubbed the "Silicon Valley of China." They collaborated on the development of a web-based e-commerce application that enables customers to browse agricultural and artisan products and a blogging platform to share human interest stories.
"The entire platform is based on telling the story behind each product and each producer so there can be a deeper connection between the consumer and what they are obtaining," said freshman Natalia Pacheco-Tallaj.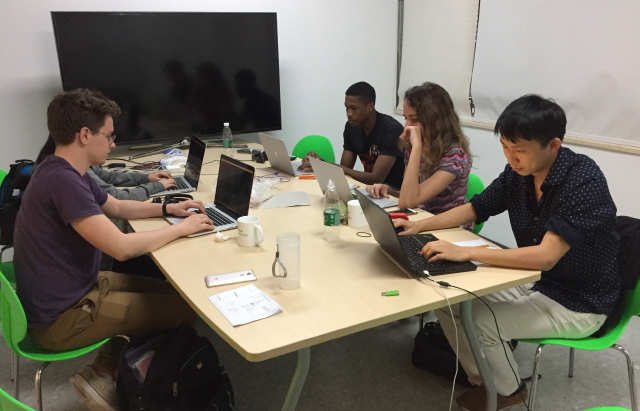 The website aims to illustrate how rural farmers help preserve the environment and create products ethically. It also explains how they keep China's agrarian traditions alive, explained Sam Liu, A.B. '18, a philosophy and physics concentrator and D4D co-president.
The students saw the sharp divergences between agrarian and urban life while visiting a rural farming community in Hong Kong. After leaving Shenzen, a modern metropolis with more than 7 million residents, traveling into the countryside felt like going back in time, Liu said.
By contrast, the students experienced the breakneck pace of urban startup culture as they worked to achieve website development goals. Since LaoTu is still in its infancy, they contributed to discussions about the NGO business model while building the website. The deeper they dove into development, the more technical challenges they had to overcome, said Lily Zhang, A.B. '17, a statistics concentrator.
"We faced a lot of frustration, especially given the Chinese firewall," said Zhang. "Accessing the sites that we were used to using, like Google and Github, would take significantly more time than we were used to, drastically slowing down our workflow."
The students tackled each problem systematically, dividing the workload between coding the back-end of the website and working on front-end aesthetics. They were surprised to learn that Chinese web design standards call for layouts that are much more text-heavy than typical websites designed for Western audiences.
The Chinese tend to associate sleek website layouts, like those of many American startups, with expensive products, said Liu. Focusing on a new set of design standards was a beneficial learning experience, he said.
"The Internet seems very global; I can go online and read news from all over the world, for example. But this project made me realize that the web can actually be very insular," he said. "Companies need to think globally, since the Internet is a global network, but it is also important to adjust your product and your marketing and design approach to the audience you are trying to target."
D4D typically focuses on established nonprofits, but Liu said branching out to work with a startup allowed volunteers to see how an entrepreneurial nonprofit operates. The student group may plan a return trip to Shenzen to move the web platform they began cultivating closer to fruition.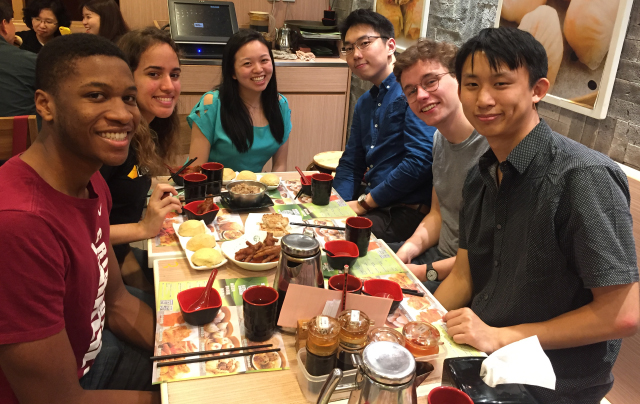 Cutting-edge science delivered direct to your inbox.
Join the Harvard SEAS mailing list.