Alumni take 'smart' barbecue smoker from class project to burgeoning startup
Humans have been cooking meat over fire for nearly 2 million years, but despite millennia of experience, a perfectly smoked brisket often eludes even the most seasoned barbecue masters.
Creating impeccable 'cue involves more than culinary intuition— it requires rigorous science and precise engineering, according to a startup founded by alumni of the Harvard John A. Paulson School of Engineering and Applied Sciences.
Desora, launched in 2016 by engineering sciences concentrators Michel Maalouly, S.B. '16, Yinka Ogunbiyi, S.B. '16, and Kit Parker, Tarr Family Professor of Bioengineering and Applied Physics, creates innovative grilling products designed to perfect the taste and texture of food, while simplifying the cooking process.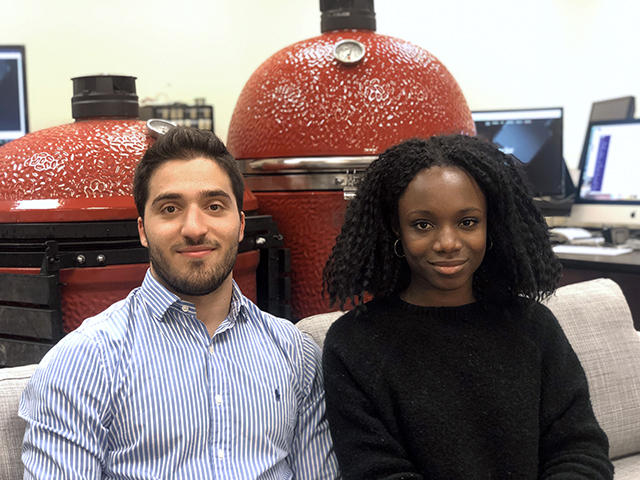 "We've approached barbecue with heavy scientific rigor," said Maalouly. "I think this is the first time anyone has designed a barbecue using computer simulations to make sure you have even heat and increased smoke exposure. It is that exact ethos that we took from our education at Harvard, and then applied it to this company."
Desora grew out of the course Engineering Problem Solving and Design Project (ES 96), which Maalouly and Ogunbiyi took in the spring of 2015, and was taught by Parker and teaching fellow Peyton Nesmith, Ph.D. '17. In ES 96, students work as a team with a client to define an open-ended, complex problem, create a systems analysis, and propose a solution. The students were challenged to create an easy-to-use, software-enabled, "smart" smoker with their client, Williams-Sonoma.
Maalouly recalls walking into class and feeling like he was in the wrong place, unsure what science and barbecue could possibly have in common. For Ogunbiyi, whose parents owned grocery stores and a restaurant when she was growing up, the project seemed like a dream come true.
With their classmates, they spent hundreds of hours modeling a barbecue smoker, incorporating principles of heat and particle transfer, and studying how smoke moved through the system.
They tested their models by smoking mountains of brisket—often starting in the wee hours of the morning and monitoring the 13-hour cooking process during frigid winter temperatures.
"When you are cooking barbecue, it is hard to get the resolution of scientific detail you need to pour into a simulation. You don't know what the temperature is at every point in the cooking process, and you don't know what the airflow parameters are," Ogunbiyi said. "It is almost like creating a recipe from scratch. You have to define the problem yourself and then figure out the solution."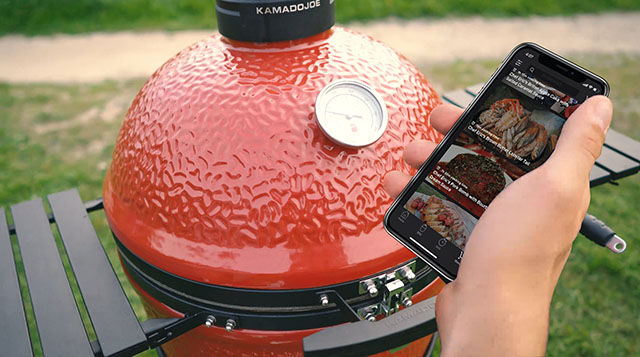 Based on their research, the students created a smoker with a hyperboloid (hourglass) shape, inspired by the design of power plant cooling towers, because it enabled smoke to repeatedly spiral around the meat, leading to more even cooking and smokier tasting barbecue, she explained.
Looking to turn the class project into an entrepreneurial venture, they continued perfecting the prototype and computer models, launching Desora out of their dorm rooms in June of 2016. Six months later, they raised $1.5 million in capital from Morningside Ventures and doubled-down on product development.
In June of 2018, Desora launched its first two products, in partnership with Kamado Joe grills. They developed three barbecue grills with the SlōRoller, a grill insert to replicate the cooking process of a hyperbolic-shaped smoker, and also built a smart barbecue grill controller and smartphone app that precisely controls the cooking temperature. The iKamand allows a user to set or change the target temperature, using algorithms to keep food warm and prevent temperature fluctuations. Users receive real-time updates and a notification when cooking is finished.
"Building a startup is difficult, especially a hardware startup," Maalouly said. "You need to make sure your product fits the market, that you build something people are excited about, and then build a business around it. It is doubly difficult because not only does your hardware need to work, it needs to interact with software, as well."
It was also challenging to retrofit their technology for the three different grills Kamado Joe offers, and effectively develop an insert that creates the smoke spirals that are so important to the process, Ogunbiyi said.
Desora also recently expanded into the indoor grilling market by acquiring Cinder, a smart counter-top grill that uses advanced temperature sensing algorithms and patented technology to cook food with one-degree precision. A user sets the desired temperature—133 degrees for a medium rare steak, for instance—and the specially designed heating surface ensures food evenly cooks to that exact temperature.
For Maalouly, the opportunity to reach a new market segment is exciting, as is the chance to continue refining their products.
"The biggest lesson we've collectively learned is that there is no substitute for hard work. Nothing comes easy, and building a great product requires a lot of dedication," he said. "This started in a classroom as a design on paper, and today thousands of people use our products to cook. We are able to make more of an impact as we continue to grow the company."
Working with such a great team on a problem that has been both challenging and fascinating has been the most rewarding part of the journey for Ogunbiyi.
"I just love to cook. I love food. Discovering and being integrated in the barbecue community has been an incredible experience," she said. "We are dealing with people who are so committed to what they are cooking—they are so passionate about it and so excited about it. It has been a real joy and a real honor to create something that helps them get better at their craft, and enjoy their food even more."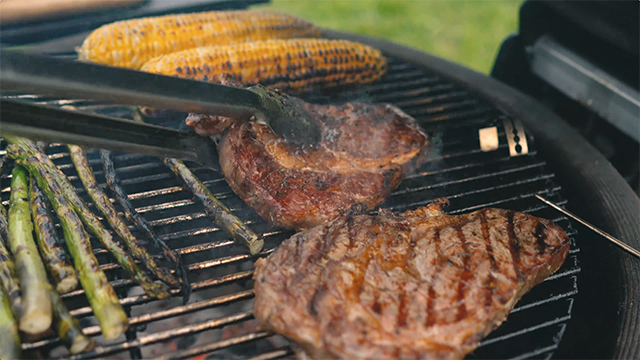 Do you have an interesting story you'd like to share with your fellow alumni? We'd love to hear from you! Contact the SEAS Office of Communications.