Science and Cooking for Kids seeks to develop interest in STEM
The Science and Cooking for Kids program was in full swing this summer, exploring the connections between science and cooking to spark new curiosity in young minds.
This program, coordinated by the Harvard John A. Paulson School of Engineering and Applied Sciences (SEAS) and Harvard's Public School Partnerships team, seeks to introduce local students to STEM (science, technology, engineering, and math) education through the fun of cooking. The program has partnered with the Margaret Fuller Neighborhood House in Cambridge, Mass. for the past four years.
"I hope that they learn some science concepts and cooking skills to make the connection between science and cooking, but more importantly I want them to have fun and develop some interest in pursuing science in school at some point in their lives," said Frank Mooney, a math teacher at Leominster High School and one of the program founders. "We started this as a way to give students an opportunity to have some meaningful learning done in the summer, but in a fun way."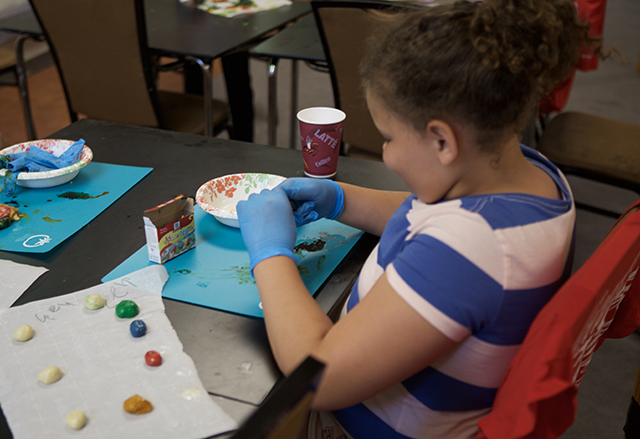 This year, a group of 6- and 7-year-olds conducted several culinary experiments. During one lesson, they made fruit smoothies to understand the varying densities of different liquids. In another lesson, they baked sugar cookies while testing the reactions of diaper and snow polymers. Each lesson exposed the kids to different scientific concepts and gave them tasty recipes to take home.
The eagerness of the kids to participate in each project was palpable and speaks to the program's ability to pique their interest in the science behind the food they eat.
"What I enjoy most about the camp is how excited the students are every week," said Mooney. "They are eager to try out the science demonstrations and always want to experiment further afterwards, which I think is extremely important in science."
Cutting-edge science delivered direct to your inbox.
Join the Harvard SEAS mailing list.