Building a community of technical women at WECode
Coding up a program full of functions, such as keynotes, workshops, mock interviews, and networking, WECode (Women Engineers Code) organizes the nation's largest student-run conference for women in computer science.
The conference, held at the Harvard John A. Paulson School of Engineering and Applied Sciences, is designed to expand the skills, network, and community of technical women worldwide by bringing together a diverse group of engineers over the course of two days to share ideas and conversations on technology and innovation.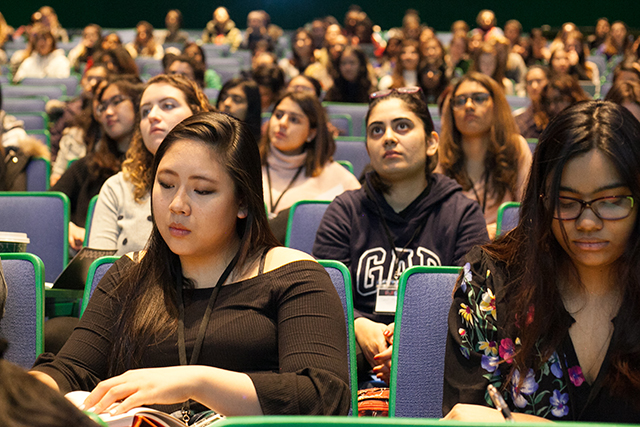 "My favorite part was the keynote speakers. Their work really pertains to what we do. The workshops have been really interesting. The fact that we can choose where we go is great," said Yulia Martinez, B.S. '23, who is studying computer science at University of Cincinnati.
She appreciated the keynote speakers' emphasis on determination—if they keep at it, there's no downside, and that with each mistake, they'll learn something new. Martinez said that because she takes so many male-dominated classes, she enjoyed that this conference brought such a large group of women together.
Lina Kaval, B.S. '23, who is studying computer science at University of Cincinnati, also appreciated the opportunity to learn from strong women at a well-run conference.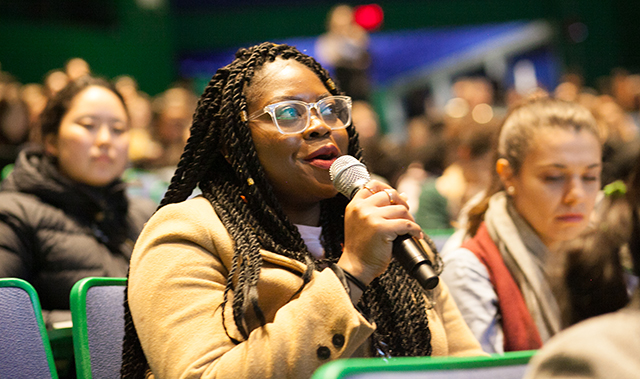 Among the educational opportunities available to attedees were mock interviews offered by WECode volunteers, like Alisha Ukani, A.B. '20, a computer science concentrator.
"Technical interviews are hard to do without the proper resources, and oftentimes, it is hard for people to find these resources," she said. "Interviews are critical to getting internships and getting jobs, so I wanted to contribute to people to getting a shot to go for technical jobs that they're definitely qualified for."
Of the conference, Ukani said, "The WeCode organizing team did a fantastic job! They put in hard work, and the conference was a massive success. I think it's very powerful for women to be in spaces with other women in technical fields and make technical friends to relate to."
The conference was co-chaired by computer science concentrators Allison Lee, A.B. '20, and Alexandra (Allie) Kieras, A.B. '20.
 "Allie and I focused on enabling actionable impact and community building as our mission for WECode 2019," Lee said. "We envisioned the conference as a place to empower young women to bridge the gender gap in sciences through concrete initiatives encouraging women's scholarship of technical knowledge, together."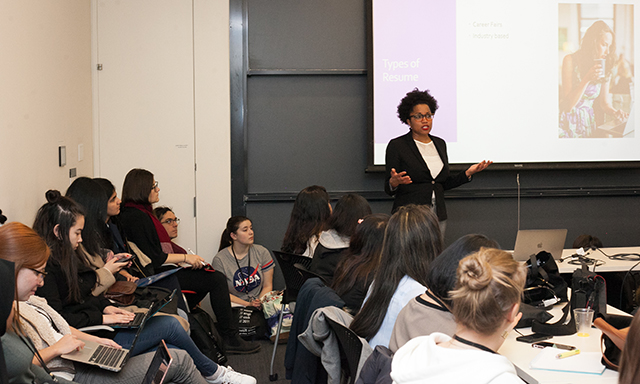 Describing her personal motivation for joining WECode, Lee said, "I joined the conference's organizing board because I believe that Harvard and our Women in Computer Science organization have a responsibility to give back to the community. I've been lucky enough to be surrounded by bright and supportive peers who have encouraged me through my CS journey here despite my impostor syndrome, and while there is still progress to be made, this kind of community isn't present at every institution. We have the means to bring undergraduate women together across academic institutions, countries, and career interests. I wanted to contribute in any way I could, and being one of the two co-chairs felt like a great place to start. I also love meeting other undergrads passionate about tech and tackling the lack of diversity in the field, and WECode is an amazing space for that."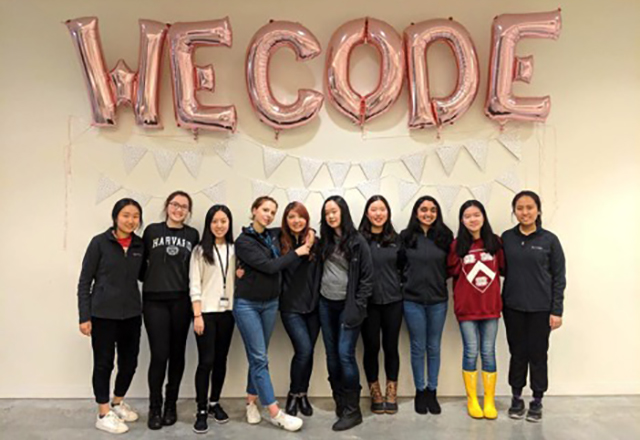 Topics: Computer Science, Diversity / Inclusion, Events
Cutting-edge science delivered direct to your inbox.
Join the Harvard SEAS mailing list.