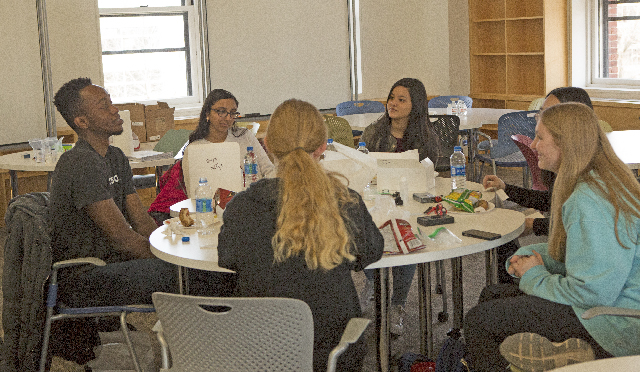 On Saturday April 7, high school girls from the Boston area experienced a day of science, engineering, and technology during SET in the City, an annual program sponsored by area universities to inspire girls to consider STEM careers.
The group of young women began their day at Boston University with kick-off speakers and a science bazaar, then traveled to the Harvard John A. Paulson School of Engineering and Applied Sciences for lunch and a hands-on science activity. In Pierce Hall, the high schoolers conversed with current SEAS undergraduate and graduate students, and postdoctoral fellows, about their experiences in STEM and the opportunities that await them in college.
After lunch, Kathryn Hollar, Director of Community Engagement and Diversity Outreach at SEAS, led the group in a lab that used blackberries and titanium dioxide to help power small solar energy cells. The girls learned about light-to-energy conversion through the experiment, but perhaps more importantly, they gained exposure to a college science and engineering community and received mentorship from supportive peers.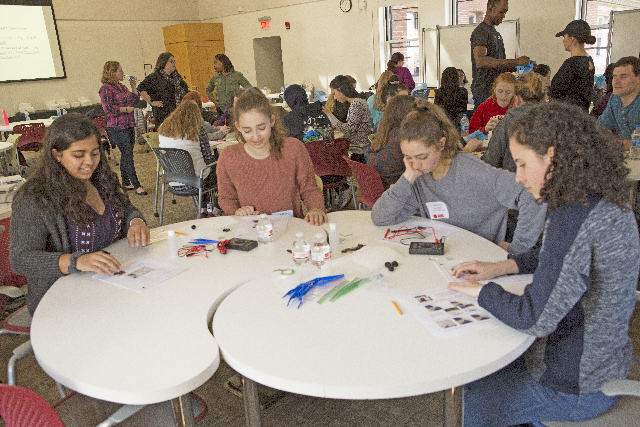 This program is co-hosted in conjunction with the Boston Area Girls' STEM Collaborative and sponsored by many institutions in the Boston area including: Boston University, Emmanuel College, Girls Scouts of MA, Harvard University, Northeastern University, Science Clubs for Girls, Simmons College, Tech Boston, UMass Boston, IBM, Wentworth Institute of Technology and WGBH.
Topics: Diversity / Inclusion, K-12
Cutting-edge science delivered direct to your inbox.
Join the Harvard SEAS mailing list.