Student Profile
Grad student profile: Emily Batt
Passion, skills, and aspirations converge in the MS/MBA program
Emily Batt loathed math class in high school, yet when it came time to pick a college major, she settled on physics.
"My philosophy was to pick the thing that I would be least likely to teach myself," she said. "I ended up loving physics because it is fundamental to so many other fields and I could apply it in a lot of different ways."
That cross-disciplinary mindset has served her well throughout her academic and professional career and has become especially valuable since Batt joined the inaugural cohort of Harvard's MS/MBA program this summer.
While she was studying physics (and learning that math isn't so bad after all), she explored diverse scientific domains. Batt analyzed the paths followed by ocean waves with the National Science Foundation; studied how protein networks impact disease development at the Dana-Farber Cancer Institute; and used network science to predict global economic development at the MIT Media Lab.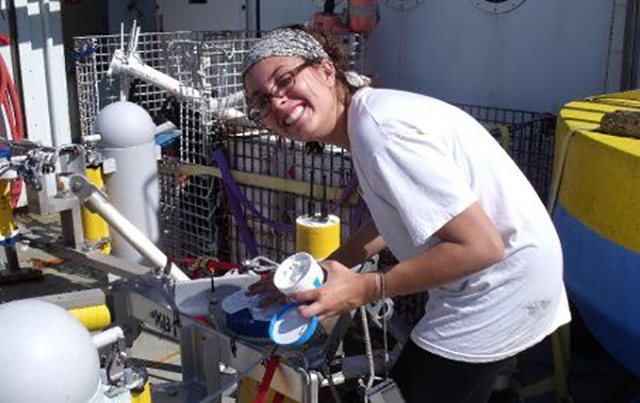 "What I hadn't realized was how creative these fields could be," she said. "I had this vision of engineering as being well-defined and all about execution. But that isn't the case at all; you can use these foundational scientific concepts to develop new ways of understanding the world."
To see how that perspective would apply to industry, Batt accepted a job at Fikst, a product development company focused on challenging technical problems. She collaborated to refine pie-in-the-sky ideas into technical solutions ready for manufacturing.
Batt worked on a low-cost system for determining whether malaria pills were counterfeit, a device to generate blood platelets, a toy that held a gift card inside until the user solved a puzzle, and a hand-held device to measure a golf ball's "squishiness."
"That was one of the best parts of that job—you never knew what you were going to be working on next," she said.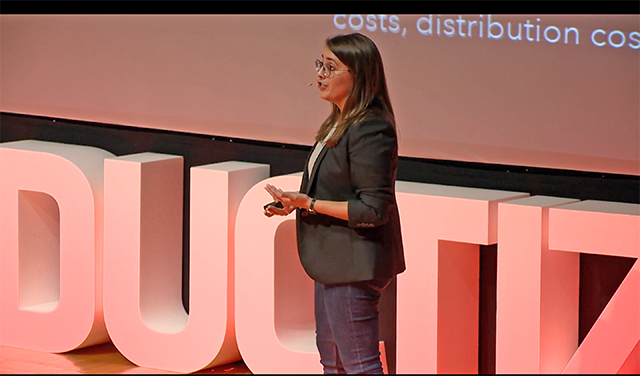 From working with tangible products, Batt moved to a digital realm when she joined KAYAK as a product manager leading the firm's advertising technology team.
She developed strategies for revenue-generating bidding platforms advertisers use to influence their real estate on KAYAK's search results. Her team built digital advertising platforms, and their reporting solutions, and also designed how the ads would look and behave.
"Being able to understand how to use fundamental data patterns to convey a message to customers was really cool," she said. "Not all customers will be motivated by a spreadsheet; you have to be able to tell a story with the pattern that you see."
Working on a cross-functional team was valuable for Batt, who drew on her scientific background to translate complex engineering concepts into language marketers could understand.
Seeking to learn about different elements of business, Batt moved to paperlessPARTS, a startup that uses data science to serve job shop manufacturers.  She served as chief product officer before starting Harvard's MS/MBA program.
"In early-stage companies, you use a little bit of intuition and a lot of creativity," she said. "Even when you're moving fast, you need to remain adaptable. With startups, it is unrealistic to think you will always be solving the same problem you set out to solve, so it's important to be passionate about the space and the team."
From working in the weeds at a startup, Batt is looking forward to the bird's-eye business perspective provided by the MS/MBA program, jointly offered by the John A. Paulson School of Engineering and Applied Sciences and Harvard Business School.
"I felt like this program is the perfect fit. I didn't want to abandon the technical rigor and science that I love, but I wanted the big-picture perspective and the opportunity to do some reflection on how I can best use my own strengths to make an impact," she said. "The program's focus on design thinking resonated with my own approach to problem solving."
During the initial course on engineering systems, Batt was intrigued by the real-world applications of each lesson. She flexed her creative muscles while working through modules on statistics and system design, and then developing a final project that combined the two.
For a final project, her team modeled a startup to predict how business inputs would impact performance over time. Her team chose Emulate, a Wyss Institute for Biologically Inspired Engineering spinoff that is developing organ-on-a-chip technology.
Batt enjoyed the challenge of understanding a highly technical product with a complicated development process. It was eye-opening to see the upfront investment required, and the constraints of working with human cells, she said.
For Batt, the MS/MBA experience has been inspiring. She hopes to be a business leader in technology and design, and plans to spend time focusing on leadership development, and learning to create opportunities for others.
"I see tech companies as a meaningful way to be a communicator of science," she said. "I think there is a lot of really cool science that happens in academic institutions, and the impacts can be magnified when there is the product design and the business to bring it forward."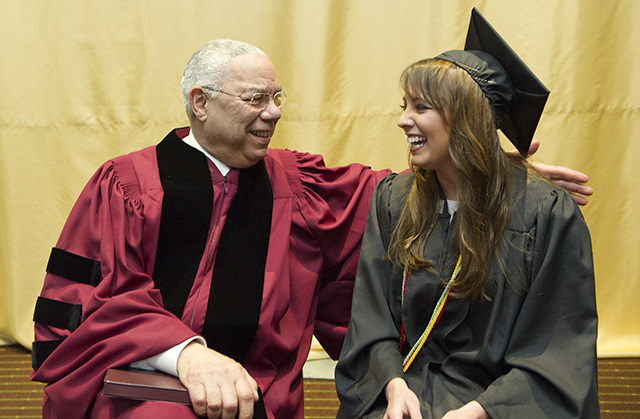 Looking forward, Batt is ready to embrace the challenging MS/MBA program and make the most of her time at Harvard.
"I am most excited to have access to such incredibly accomplished people who are as eager to learn from me as I am from them," she said. "What an incredible gift to spend every hour surrounded by people who are really passionate about the things they love and are eager to get better at those things."