BioSTAR: Bioengineering Science, Technology And Research
Dates:

Dates for Summer 2024 TBD
Location: Science and Engineering Complex (SEC), 150 Western Ave, Allston MA  
Application will open in Spring 2024.
The BioSTAR summer program is designed to introduce talented and self-motivated high school students to Bioengineering education at Harvard University. Students will learn bioengineering principles and techniques in a state-of-the-art research lab at the engineering campus in Allston. In addition to designing and performing research experiments, students will engage with Harvard faculty and researchers to gain an in-depth understanding of how bioengineering has an impact on human health.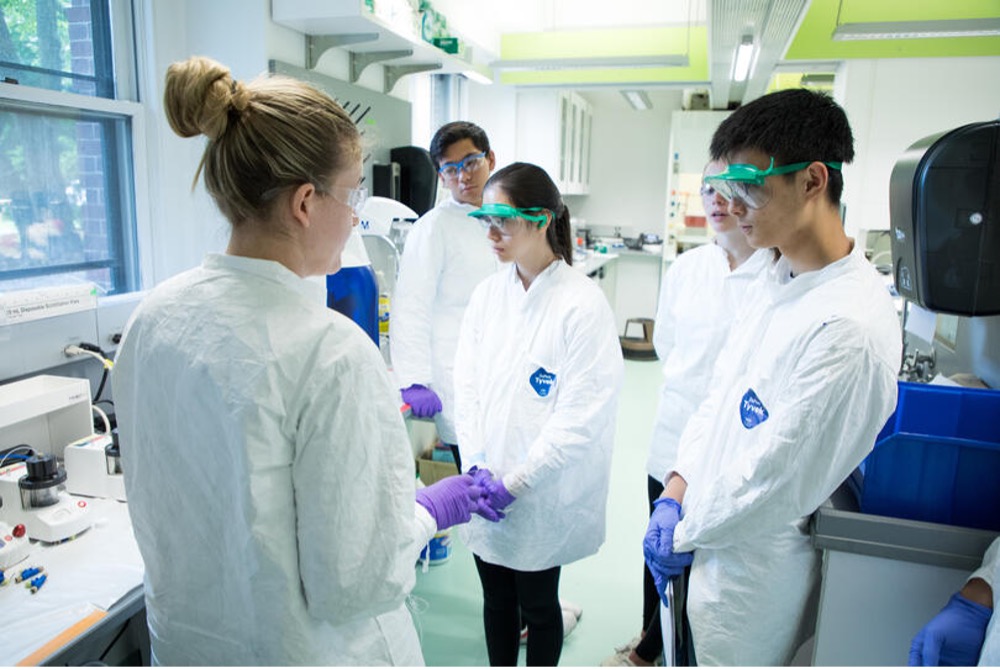 Program Overview​​​​​​​
BioSTAR is a free community outreach program and will run Monday - Friday from 9:30AM - 4PM. Housing and transportation to and from the SEC are not provided by Harvard University.  Students must be at least 16 years old to participate. Harvard University requires all participants to have received FDA- or WHO-authorized COVID-19 vaccinations and one booster.  Applications will be reviewed on a rolling basis.  Admission is highly competitive, and applicants are evaluated based on their enthusiasm for learning (versus prior experience). We encourage local high school students who are interested in life sciences to apply.
Topics covered in the program include:
3D culturing of mammalian cancer cells

Drug delivery techniques

Drug nanoparticle synthesis 

Cell staining and visualization using fluorescence microscopy

Cell viability assay

Data collection and analysis