MBTA Bus Transportation
The Massachusetts Bay Transportation Authority (MBTA) 86 Bus and 66 Bus connect Harvard's Cambridge and Allston campus nodes. The MBTA 70 Bus connects Allston to Watertown, Central Square, University Park, and MIT.
COVID-19 Update: Please see the MBTA website for updated information on public transit guidance and routes.
---
Real-time bus tracking is available through the MBTA-endorsed Transit App on your smartphone.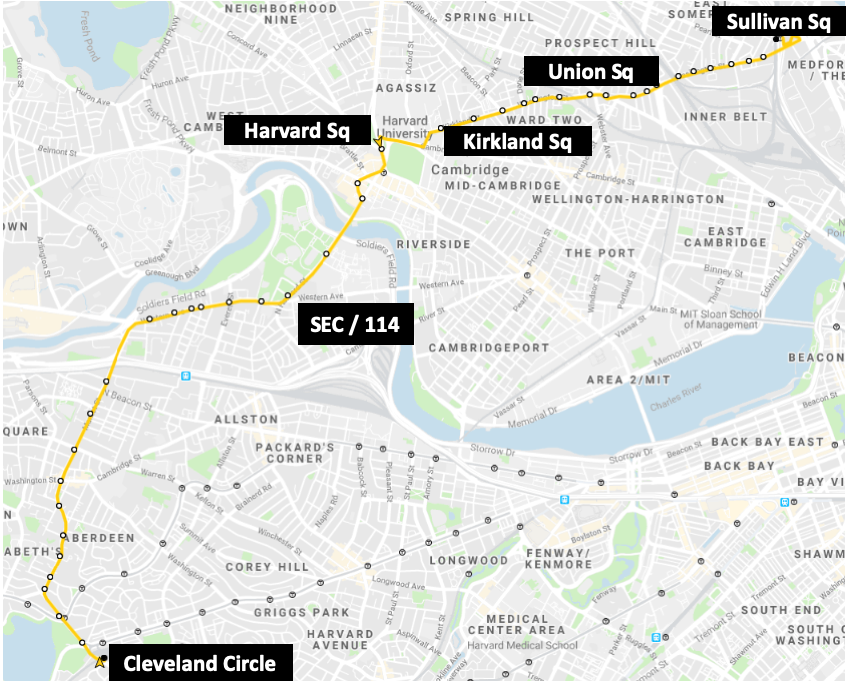 The MBTA's 66 bus links Harvard Square, the Science & Engineering Complex, and Harvard's Longwood Campus, home to Harvard Medical School.