People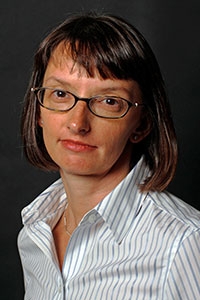 Assistant Dean for Faculty Affairs
150 Western Avenue, Science and Engineering Complex, 2.129-08
617-496-2869
dls@seas.harvard.edu
The Assistant Dean manages ladder and non-ladder faculty searches and reviews, leaves, mentoring, advises on procedural and policy matters, and oversees appointment processes for all researchers.  She supervises the Faculty Affairs staff and also serves as the SEAS liaison to the FAS Office for Faculty Affairs.
Faculty Affairs Coordinator
114 Western Ave, Room 3160
617-384-0167
rmora@seas.harvard.edu
The Faculty Affairs Coordinator works closely with the Assistant Dean, providing administrative and programmatic support for faculty searches, promotions and reviews, which includes scheduling voting clusters and maintaining related dossier materials and documents.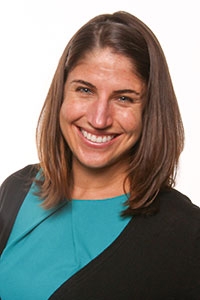 Assistant Director of Academic Appointments
114 Western Ave, Room 3160
617-495-6509
scribner@seas.harvard.edu
Portfolio:
Altringer, Bethanne
Amir, Ariel
Anderson, James
Brenner, Michael
Bottino, Paul
Capasso, Federico  
Farrell, Brian
Habbal, Fawwaz  
Jacob, Daniel
Kaxiras, Efthimios
Keith, David  
Keutsch, Frank
Koumoutsakos, Petros
Lewis, Jennifer
Linz, Marianna
Mahadevan, L
Martin, Scot T.

McElroy, Michael
Mickley, Loretta
Mitchell, Ralph  
Mooney, David
Pehlevan, Cengiz  
Seigal, Anna (starting 7/1/2023)
Sorensen, Pia
Sunderland, Elsie
Tziperman, Eli  
Weber, Melanie (starting 1/1/2023)
Wofsy, Steven
Wordsworth, Robin
Yang, Kiyoul (starting 1/1/2023)
Non-ladder Faculty
Academic Appointments Manager
114 Western Ave, Room 3160
617-495-5861
mataylor@seas.harvard.edu
Portfolio:
Bell, David
Bertoldi, Katia
Gordon, Roy
Ham, Donhee
Hau, Lene
Hoffman, Jenny
Loncar, Marko
Manoharan, Vinothan
Mazur, Eric
Narayanamurti, Venkatesh
Rice, James

Semeghini, Giulia (starting 1/1/2023)
Slade, Patrick (starting 7/1/2023)
Srinivasan, Shriya (starting 7/1/2023)
Suo, Zhigang
Vlassak, Joost
Walsh, Conor
Weitz, David
Westervelt, Robert
Wood, Robert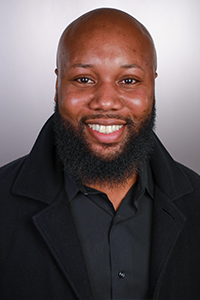 Academic Appointments Manager
114 Western Ave, Room 3160
617-495-5688
btilghman@seas.harvard.edu
Portfolio:
Aizenberg, Joanna
Alvarez,-Melis, David (starting 7/1/2023)
Amin, Nada
Anshu, Anurag
Aziz, Michael
Barak, Boaz  
Ba, Demba

Bertini Viégas, Fernanda

Brooks, David
Calmon, Flavio du Pin  
Chen, Sitan (starting 8/1/2023)
Chen, Yiling  
Chong, Stephen
Clarke, David
Doyle, Frank
Doshi-Velez, Finale
Dwork, Cynthia
Frankle, Jonathan (starting 7/1/2023)
Gajos, Krzysztof
Gil, Stephanie
Glassman, Elena
Gortler, Steven
Hills, Gage
Howe, Robert
Hu, Evelyn
Idreos, Stratos
Janapa Reddi, Vijay  
Kakade, Sham
Kohler, Edward

Kozinsky, Boris
Kung, H.T.
Lakkaraju, Hima
Li, Na
Li, Xin
Liu, Jia 
Lu, Yue  
Malan, David
Mickens, James
Mitragotri, Samir
Mitzenmacher, Michael
Parker, Kevin Kit
Parkes, David C.
Pfister, Hanspeter  

Procaccia, Ariel

Shieber, Stuart Merrill
Smith, Maurice
Smith, Michael
Spaepen, Frans
Sudan, Madhu
Tambe, Milind
Vadhan, Salil
Valiant, Leslie
Viegas,Fernanda
Waldo, James
Wattenberg, Martin
Wei, Gu-Yeon
Yang, Heng (starting 8/1/2023)
Yu, Minlan
Zickler, Todd